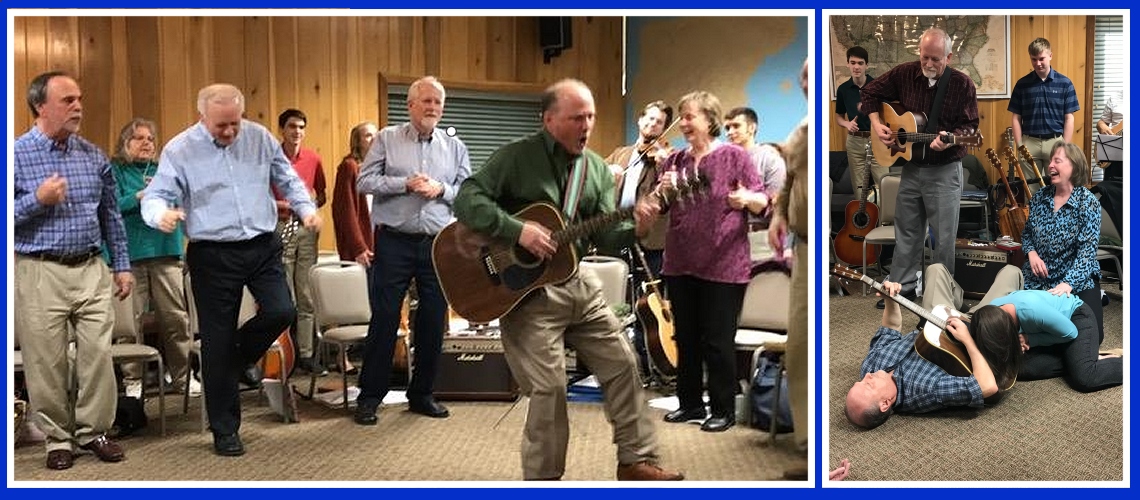 I have built this web site to share my music (and my story) with you! Over the past 40 years, God has given me over 1,500 holy Ghost-centered Gospel Songs, which I have written and performed (or had others sing). I'd love for you to hear and be blessed by them too. We will probably NEVER be done adding songs and video that has been recorded over the years (most recordings are "live", and not on recorded sophisticated studio equipment), but we still think it's worth hearing, and my sister in the Lord, Carrie Caldwell, and my daughter Ellen Savelli and I, are going to try our best to get some of this music available on the internet while I'm still alive.

I have had the priviledge to be among men, women, and children who love the holy Ghost baptism, speaking in tongues, and the power of the pentecostal experience. THAT has always be the focus of my music in part, because I feel it has been neglected by God's people in the main. Who is singing about the most important event in human history, the holy Ghost baptism? Not many, if any... at least, I can't find them.

My wonderful pastor, John Clark Sr. (www.pastorjohnshouse.com), to whom I owe so much, has allowed me to share my music in our gatherings here with the people God has joined together in North Carolina. In turn, I'd like you to hear it, and maybe even play some of it yourself! Most people have never heard music that invites the Spirit's presence... and so a lot of the music you will hear is "live recording", and it is my desire, that you will hear feelings in the music recording we have posted, that you have never heard belore.

At this web site, we have Youtube video links, free MP3 music audio downloads, free gospel song & chord sheet downloads, past radio programs, some stuff about me in case you'd like to get to know me, and more. We invite you to freely download anything you want to from this web site, and enjoy it. Nothing here is being sold - What the Lord has blessed me with is freely yours!
QUICK RESOURCES & DOWNLOAD LINKS